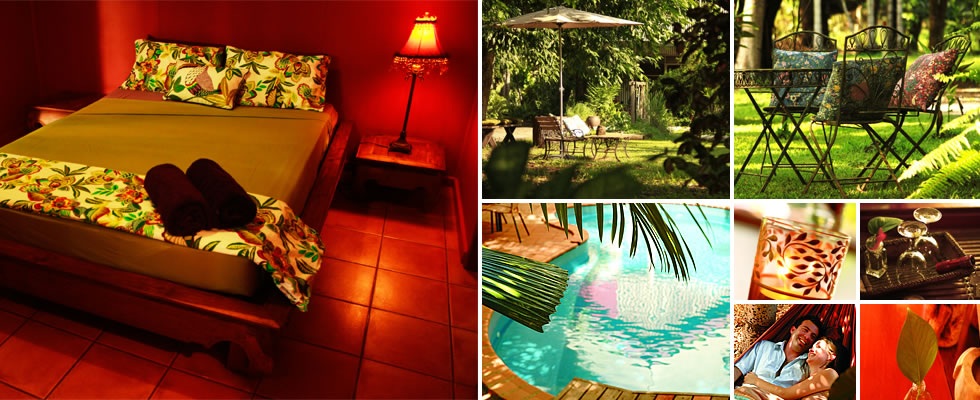 Rum Jungle Bungalows is offering businesses/organisations/contractors multi-night bookings. The Bungalows is an ideal base for short-term stays whilst working in Batchelor and surrounding regions.
There are a total of 6 small separate bungalow-style rooms, set in tropical gardens, a shady pool and communal Garden Room. 4 rooms have a queen-bed, 1 room has a queen-bed plus single bed, 1 room has a set of bunks (2 singles). All have an en-suite shower & toilet, verandah and own carpark alongside.
Rates
Discounted multiple-nights and/or multiple-rooms for short-term stays for a minimum of 5 nights will be quoted on request.
All prices are in Australian Dollars.
Cancellation Policy
If the booking is cancelled within 14 days of the arrival date, the full-rate for the first 5 nights of the booking will not be refunded.
Check-in/check-out time can be negotiated.
Booking Enquiries
Rum Jungle Bungalows is strictly adhering to current Covid-19 Government Health Procedures.